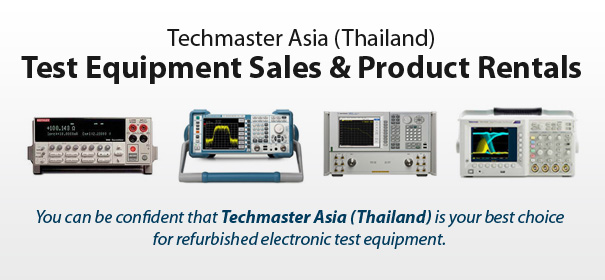 Product Sales
You can be confident that Techmaster Asia (Thailand) is your best choice for refurbished electronic test equipment. Our sales personnel are highly experienced – they know what questions to ask, will evaluate your requirements, then recommend solutions to support your needs.
Product Rental
These are our available electronic test equipment products for rent in different product manufacturers namely Agilent, Keithley, Lecroy, Noisecom, Rohde & Schwarz and Tektronix.
Download Brochures
This section contains Test Equipment Calibration & Repair, Test Equipment Sales & Rentals and Accredited Antenna Calibration Brochures for viewing and printing.